Do what                     You love
Get your favorite athlete a gift card today!
Save 20% on $100 or more. Offer ends 12/24. Use code ELEVATE20
Give a gift card
No Magic Pill, No Secret Sauce
Individual solutions
to meet you where you are
And guide you to where you want to go.
Strategic and consistent small changes have significant long term impact.
Change is hard. Having support makes it a little less hard.
There is no magic pill or hack to get results.
Overall health is a key factor in performance results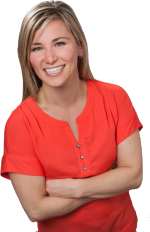 I started ELEVATE in 2013 because I wanted to help athletes have strategies that were sustainable and impactful for health and performance. My passion for sports and physical activity continues to drive my desire to help others keep their bodies moving well beyond the golden years. I love to push my body to its limits, and I thrive when I feel good doing it. I'm glad you are here, because I want the same for you!  
Join the list to get updates on testing, events, and musings. I promise not to be clingy.